Volunteer Opportunities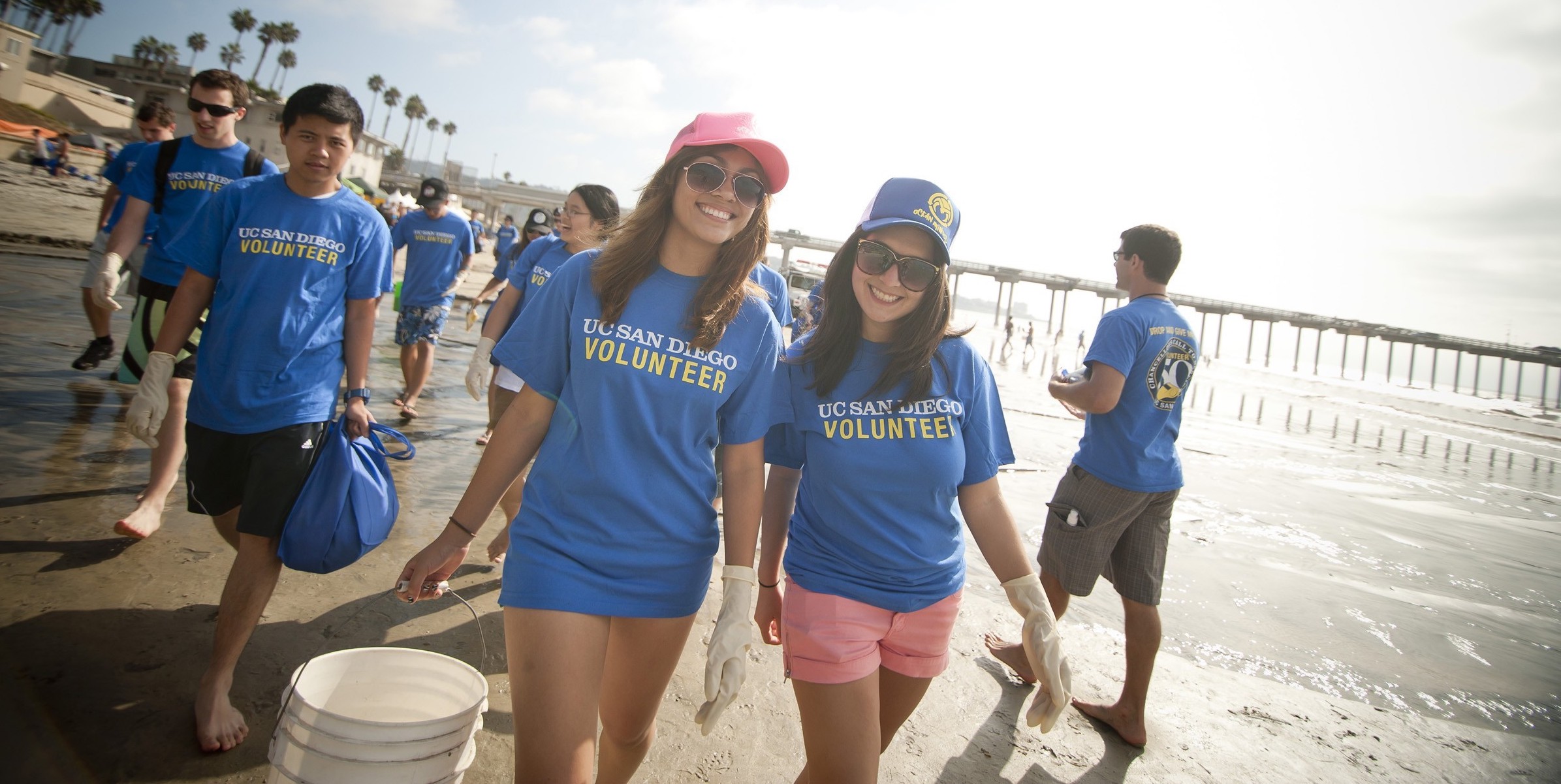 Are you looking for a particular way to get involved? Is there an area on campus with which you would like to become more connected? Advance your impact at UC San Diego and in the community through these unique opportunities.
Learn about more current volunteer opportunities .
Volunteers at the Birch Aquarium welcome guests of all ages, encouraging them to learn about marine life and our relationship to the planet as well as the role we play in protecting it.
Help visitors from around the world discover the wonders of the ocean by inspiring exploration into the conservation efforts and bold research happening at the Scripps Institution of Oceanography.
The Birch Aquarium needs more than 300 guides every year to explain exhibits, answer questions, and work behind the scenes. From students to retired professionals, our volunteers have a wide range of experience and expertise.
For more information, contact Nusrat Symons, at (858) 534-9871 or nsymons@ucsd.edu, or visit the volunteer page on Birch Aquarium's website.
The International Students & Programs office's EIA program matches our campus's international students, affiliated scholars, and relocated spouses with EIA volunteers, to assist our global visitors with English-language skills and help them acquire a better understanding of American culture and acclimate more quickly to their new environment.
If you have any questions or would like to become a volunteer, please visit http://eia.ucsd.edu or contact Shelly at eia@ucsd.edu.
Each school year we seek dedicated UC San Diego students, parents, retired teachers, and other community members to volunteer as tutors/mentors for students at The Preuss School UCSD — an inspiring way to give back and engage with students eager to increase their skills.
Tutor positions are available in all subjects, including math, science, history, English, Spanish, music, and fine arts. Volunteers typically collaborate with students an hour and a half, twice a week (Monday and Wednesday or Tuesday and Thursday).
For more information, please contact Sandra Gutierrez, at (858) 822-0020 or preussvolunteer@ucsd.edu, or visit the volunteer page online.
Strengthen the Triton community by finding opportunities for personal, professional, and intellectual growth, and show your commitment to increasing UC San Diego's local and global outreach. Volunteer opportunities include participating in student recruitment and retention, selecting recipients of the Alumni Leadership Scholarship, attending campus celebrations and leadership events, welcoming new learners at the inaugural academic event, and mentoring current students and young alumni.
For more information, contact UC San Diego Alumni, at (858) 534-3900 or alumni@ucsd.edu, or visit the program website.
Volunteer50 supports UC San Diego's mission of public service, by connecting participants with rewarding opportunities to better our community and showcasing collective impact. Established in 2010, in celebration of the university's 50th anniversary, Volunteer50 has become a signature tradition that challenges each contributor to engage in fifty hours of service.
Our commitment to public service extends to volunteer efforts beyond campus too; donating your time and talent through any community organization counts towards the 50-hour challenge. Register online to join Volunteer50, and use the portal to search for new opportunities, record your hours, and share information about upcoming service events.