Meet Our Supporters
Consistently ranked among the nation's top ten public schools, UC San Diego draws distinguished faculty, researchers, and scholars from around the world. To fortify that level of excellence, we rely on the visionary leadership and profound generosity of our Chancellor's Associates. Learn more about what motivates our exceptional donors.
Our Current Featured Donor

Stuart Madison '18
"As one of eight children, Stuart Madison '18 knew he would have to pave his own path to future success. In 2016, Stuart received a Chancellor's Associates Scholarship to UC San Diego, launching his loan-free academic career as a Triton transfer student. With the financial help from the Chancellor's Associates Scholarship, he was able to focus more deeply on curating a college experience that would help him follow his dreams. He remembers, "There is no way I would have had the full college experience if I had needed to work part-time and spend time commuting each day. The scholarship allowed me to just go for it and have that ultimate freedom."
The Chancellor's Associates Scholarship also created a strong network of emotional support, shares Stuart, "CASP was also a great source of friends, socializing, support and general guidance. I still talk to friends I made on the first day of CASP 101." He was able to thrive socially due to the program and connect with other first-generation scholars with equally big goals. When he needed mentorship or other assistance, Stuart would often find himself in the CASP office, either strategizing on passing a class or sharing his wins with the student and team staff.
His advice for current and incoming scholars? "As Chancellor's Associates scholars you have the opportunity to prove that a program like this helps build something bigger than just academic success and graduating college. It presents built-in opportunities — so go out there and pursue that research opportunity instead of working part-time; live on campus instead of miles away; take those extra classes to see if you want that second major; do that summer internship instead of taking community college classes to save money in the fall. And if you still need to break down and cry, I'm sure someone in the CASP office would help dry your tears."
Stuart currently works in computational linguistics with text-to-speech technology at Apple in San Francisco and is one of our celebrated founding nine Chancellor's Associates GOLD match donors. 
And learn more about other exceptional Chancellor's Associates: 

Indira Esparza Galeana Preuss '11, '15, Med '16
"I knew from a young age that I loved school, it was a place that I would come to see as a second home," shares, two-time Triton, Indira Esparza Galena Preuss '11, '14, MEd '16. Indira was born in San Luis Potosi, Mexico, and grew up in San Diego. Her mother and father did everything possible for all their three children to pursue higher education in this country, despite being Deferred Action for Childhood Arrivals recipients.
So, when Indira received the Chancellor's Associates scholarship, it was a financial relief for the whole family, and she made it a life-changing moment. During her time at UC San Diego, she was able to focus on her schoolwork, explore on-campus jobs to help build up her professional resume, and ultimately gain hope for graduate school. She went on to graduate with her bachelor's in political science, with a minor in education studies, and became a member of the first graduating class of Chancellor's Associates Scholars. "Wearing the sash and medal at both of my graduations in front of my family is one of my most memorable moments at UC San Diego."
She currently works as a teacher at The Preuss School UC San Diego. As a Preuss teacher to seniors, she is teaching the future Chancellor's Associates scholars of UC San Diego. "It feels full circle. The Chancellor's Associates Scholarship and the Chancellor's Associates Scholars Program changed my life, and I knew the moment I graduated that I wanted to give back. Being a donor means that I support future generations of scholars and continue to hear their stories." Her hope for our future Chancellor's Associates Scholarship recipients is that they take pride in being part of the program, develop life-long friendships and build community at UC San Diego, the same way she did.

Photography by Ted Kim.
Grace Shiao '95 and Isan Chen 

Grace always knew she wanted to attend UC San Diego, and now, as a Muir College graduate, she says, "I am forever grateful to the wonderful professors and graduate TAs who encouraged me to find my passion in psychology." The financial aid Grace received was essential her to being able to attend UC San Diego, but Grace and Isan are well aware that student loan debt can be a burden to even the most accomplished graduate. They believe that Chancellor's Associates Scholarships enable students like Grace to succeed in college and in life by easing the financial strain of college loans.
After graduating in 1995, Grace moved to New York City, where she attended graduate school and worked, but she missed California. When she returned, she began working at the VA San Diego Healthcare System, and it's there that she met Isan.
Before moving to the U.S., Isan was a general surgeon in Brazil, where he had immigrated with his family at age six. After realizing his passion was in oncology, he moved to New York City where he retrained in a residency program before completing his fellowship in oncology and hematology at UC San Diego. "With life's twists and turns, I started my own biotech company in 2019, focusing on cancer drugs, but it was UC San Diego that guided my path and further interest in cancer research."
In 2013, the couple reignited their involvement with campus. "While walking around campus, reminiscing at the location where we first met, we knew it was time for us to give back and get involved. Coincidentally, that day was exactly 15 years after our first lunch date at UC San Diego." The two have spent time on campus ever since, maintaining an active connection with the university that changed their lives. Ensuring their philanthropic impact will carry on, they are also part of the York Society, having left a gift in their trust to create a Chancellor's Associates Scholarship Endowment.
Their engagement and generosity appear to have made an impression. Their son, Ethan, is a first-year student at Revelle College studying molecular and cell biology. As UC San Diego parents and loyal supporters, Grace and Isan see their participation with campus not only as a commitment to giving back to the university, but also to the community. They feel that their contributions reinforce their belief in the value of education — a value that they are delighted to model for the next generation. "We hope that this cycle of paying it forward will also encourage future graduates to give back and build a stronger UC San Diego community."

Chancellor's Associates Scholar Alumni (CASP) are demonstrating their pride in UC San Diego in countless ways. What motivates their participation varies, but it's apparent through their roles as engaged volunteers, as donors making their first gifts through the GOLD Match, and as active ambassadors facilitating support from their employers.
A perfect example is Candi Xaysana '18, a CASP alumna who works as a Research Analyst at Bespoke Partners, a retained executive search and leadership advisory firm dedicated to partnering with leading private equity firms to recruit software talent and assess and evaluate teams at every stage of the investment lifecycle. Because of Candi's involvement, Bespoke Partners is making an investment at UC San Diego by not only supporting a current-use Chancellor's Associates Scholarship, leveraging the Silberman Inspiration Challenge II to fund a transfer student in social sciences, but also making a gift to CASP to fund wraparound services such as peer mentoring that every scholar receives.
Through the firm's Give Back Initiative, they are dedicated to investing in others' success by providing professional development, mentorship, and career readiness services to schools and organizations in their local communities including San Diego, Austin, and Philadelphia. Without CASP, Candi would have had no familial support during her undergraduate career, both financially and academically. As the first in her family to graduate from college, it was because of the Chancellor's Associates Scholarship that she did not have to worry about the burdens of loans. "With CASP, I was able to get the degree I wanted and still find a career that I am happy in, without any pressure, and this is something I will be appreciative for the rest of my life."
Furthering their commitment to Triton students, Bespoke Partners also became a Triton Alliance partner with the UC San Diego Career Center. There they will connect with students through job fairs, interviews, resume sessions, and much more.
Giving back as a CASP GOLD Alumna

Chancellor's Associates Scholar alumna Nirvana Navarro '17 is the first graduate of the last decade to take part in our Chancellor's Associates GOLD Challenge. Nirvana is a Triton through and through: After receiving her bachelor's degree in international business, she joined UC San Diego as a financial assistant in what was then known as the Student Retention and Success Business Office. Since then, Nirvana's career has grown — she received a promotion and is now a financial analyst for student retention and success within the Vice Chancellor of Student Affairs Resource Management team, which includes CASP. She is passionate about improving the world through her deep devotion to numbers, as well as financial management and policies. Nirvana will expand on her passion this fall, starting her master's degree in accounting at San Diego State University.

As a transfer student from Imperial Valley College, Nirvana says that receiving the Chancellor's Associates Scholarship changed her life's trajectory forever. "Receiving the Chancellor's Associates Scholarship solidified my decision to say yes to UC San Diego. Although the financial support encouraged me to choose UC San Diego, it was the people in the scholarship program that guided me through my undergraduate journey. If it wasn't for the great mentorship of Academic Support Coordinator Karen Van Ness, I wouldn't have made it to the graduation line. In fact, once upon a time, I was ready to withdraw because I didn't think I belonged. However, under Karen's patient guidance through the journey with the unknown and unwritten rules of academia, I was able to find my true north."

Says Nirvana, "I want to be able to contribute back to the community that allowed me to pursue my degree, supported my dreams, and always encouraged me to continue dreaming even bigger. Participating in the Chancellor's Associates GOLD Challenge is my way of saying 'Thank you.' I hope one day a young alumnus out there will be inspired to do the same."
Never Too Late — or Too Early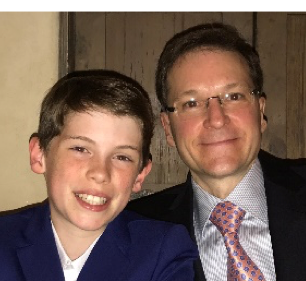 Chancellor's Associate Jerry Barakos took the Silberman Inspiration Challenge to heart, fulfilling his "desire to give back to the organizations that made success possible." While he may kid that he is "now in a position to stop and say thank you, but 35 years late," his message is one that resonates strongly: It is never too late — or too early — to give back.
A 1982 Revelle graduate who went on to medical school at the University of Southern California and an internship, residency, and fellowship at UCSF, Jerry is a private-practice physician who lectures on advances in neuroradiology and participates in extensive Alzheimer's disease research. As lead neuroradiologist for the world's largest clinical-research organization, he has traveled the world, providing support on multinational drug trials to make a difference in the care and treatment of patients.
Reflecting on his rewarding career, he notes with appreciative retrospect that he would actively "encourage recent graduates to stay in touch with their alma mater . . . It is the connection and acknowledgment that counts."
Considering "Someday," Today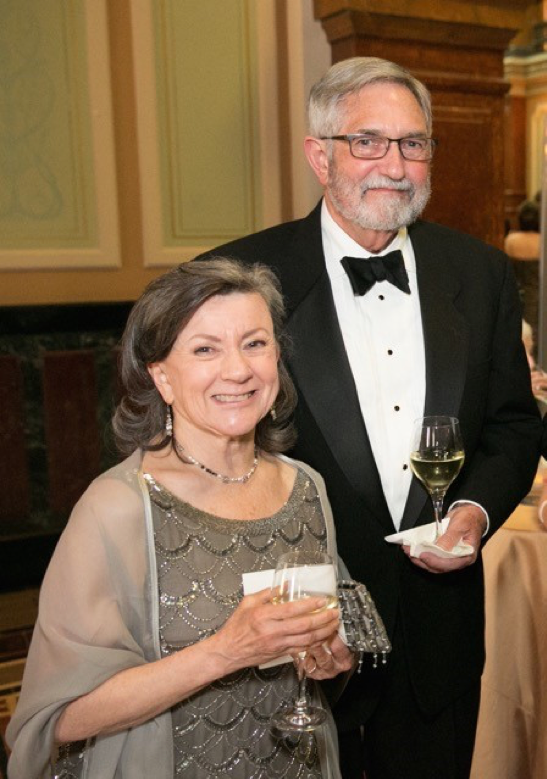 Chancellor's Associates George and Lissa Elliott met during orientation week in 1965 and have shared a five-decade journey since their days in the "experimental" coed dormitory Discovery Hall.
Originally part of UC San Diego's second undergraduate class, the Elliotts have watched with pride, seeing the school develop from "a few hundred students on a campus that was half desert," into a thriving community. After a hiatus for marriage and George's army service, Lissa went on to become the university's first student to earn a degree in theater (Muir, 1972), while George received his BA in biology (Revelle, 1973), followed by a PhD from the University of Utah and postdoctoral work at Cambridge University and UC Berkeley.
They devoted their careers to advancing the arts and sciences, with Lissa working in ballet administration and at a school for pupils with language-based learning disabilities and George serving twenty-seven years at the US Patent and Trademark Office, where he started as a biotechnology examiner and ultimately became a deputy chief policy officer.
Now retired and living in Alexandria, Virginia, they have become dedicated contributors, championing access to higher education by gifting what they can now and pledging half of their estate: "We would ask UC San Diego alumni and friends to consider helping others gain the advantages of the education and life experiences the university provides. It gives us great pleasure to give back in this way."
Following Our Harts, in Student Success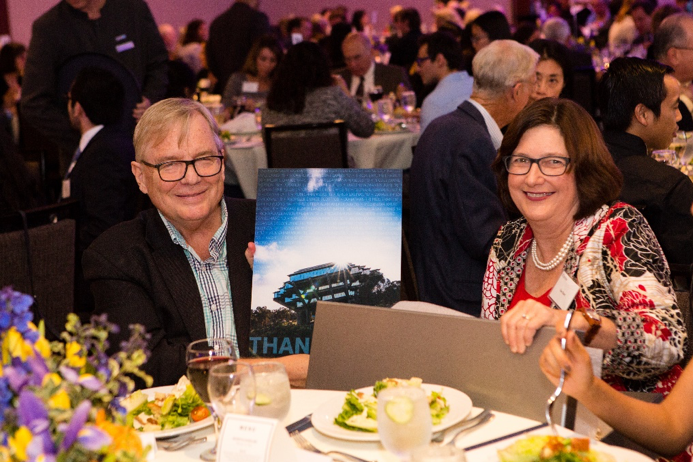 Honored with Chancellor's Medals in 2014, Sue and Steve Hart have long been champions of UC San Diego, fortifying initiatives that connect academic promise with possibility, including the Alumni Leadership Scholarship. They joined Chancellor's Associates in 2000 and have continually mobilized the boundary-breaking programs that open doors for students from underserved communities. In March, these innovators were again recognized for their outstanding cultivation of nontradition, each receiving the prestigious True Triton Award, as alumni who have made invaluable efforts in advancing university goals on campus, in the community, and around the world.
Now these trailblazers are charging into new territory, with the announcement of the Steve and Sue Hart Student Success Endowment, backing scholarships, tutoring, mentoring, and mental-health counseling. Their gift will empower learners, delivering diversified access to higher education and ensuring well-rounded support services throughout each scholar's campus experience.
Currently serving as vice chairs of the International Leadership Committee for the Campaign for UC San Diego cabinet, the Harts have maintained active participation on a variety of campus boards and councils, including the UC San Diego Foundation board of trustees, the Alumni Association board of directors, and the dean's council for the Division of Physical Sciences. Steve is also an initiator in industry, having co-founded Viasat Inc., a company at the forefront of satellite networking and digital-communication development. Together, Steve and Sue have elevated UC San Diego's presence in high-tech research, steering pursuits with the Gordon Engineering Leadership Center, which provides hands-on training, mentoring, and think-tank forums, and the Arthur C. Clarke Center for Human Imagination, which offers an interdisciplinary platform for theoretical exploration of the future.
With their alumni involvement, their immersion in Chancellor's Associates, and their launch of new resources such as the Student Success Endowment, these True Tritons infuse vitality into the university and inspire all they meet.
Lifelong Volunteers

Civic-minded and selfless, Chancellor's Associates Betty Joan Maly and John C. Meyers have volunteered with UC San Diego's School of Medicine for more than 50 years. From the beginning, this amazing duo has helped transform the local culture of medical education, leading by example.
John was among the first doctors in the community to become a volunteer faculty member in reproductive medicine, teaching students and residents the best practices for delivering babies with the most desirable outcomes for mother and child, and is now retired from OB-GYN practice.  Betty Joan, a physiatrist who joined John 3 decades ago, volunteered at first in the department of surgery.  She currently serves as a Voluntary Associate Professor of Medicine in the Owen Clinic and course director, along with co-director Helane Fronek, MD, of the preclinical elective MED 232: The Healer's Art.  Since establishing the course in 2003, she and John have hosted these fall classes. The volunteer-led program follows an international model that originated at UC San Francisco and supports our university's aim to teach a different kind of doctor in a different way. Medical care at UC San Diego excels at serving the whole patient, establishing a human connection, and promoting compassionate healing. We debunk the stereotype of the dispassionate medical practitioner because of educators like Betty Joan and John.
Over the decades they have been sharing their stories with eager medical students and residents, John and Betty Joan also recruited other physicians from the community and the School of Medicine to join them in giving students a way of bringing their whole selves to the profession. The experience for both students and faculty to tell their own stories and learn to listen to each other, is a discovery of personal and professional challenges doctors face, tools for self-care, and living the joy of being good medicine. Students electing this course can share with their classmates and grow as the next generations of healers. For more information, please visit http://www.rishiprograms.org/healers-art/.
Find Your Reason for Giving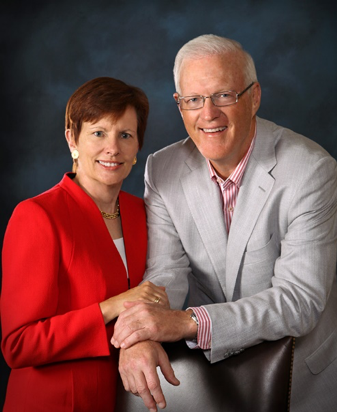 Brian and Paula Powers strive to spur progress around the globe. When Brian first became involved with UC San Diego, in 2003, it was as an International Advisory Board member for the School of Global Policy and Strategy, utilizing the experience he had gained as tai-pan of Jardine Matheson and CEO of both Consolidated Press Holdings Ltd. and Hellman & Friedman. But this business ace and his wife find the most rewarding way to instill success is through community philanthropy. "Assisting young people in achieving their educational goals is the best kind of investment," Brian says.
A retired law professor and attorney, Paula is an assiduous volunteer, serving on boards for the Old Globe, the Rancho Santa Fe Foundation, and the Oberlin Dance Collective. She and Brian relocated to San Diego because it seemed an ideal community, with prominence in culture and education, and they were particularly impressed with UC San Diego's nontraditional economic diversity (fourth nationally for low-income student access). They became Chancellor's Associates in 2013, drawn by the group's commitment to outreach, and are pleased to see UC San Diego's current momentum (including our 70 percent first-generation scholar cohort, in 2017). According to Paula, they "are believers in supporting educational opportunities for young people, especially first-generation college students and those from underserved communities."
It was a particularly moving encounter with four Chancellor's Associates Scholars last fall that fully piqued their drive to do more. Inspired by the "enthusiasm, passion, and range of interests and ambitions" the students voiced, the couple decided to amplify their impact, giving $100,000 in support of scholarship recipients' multiyear needs. They hope to motivate other Chancellor's Associates, encouraging us all to "take time to meet students and hear their stories — you will find your reason to be more involved."
Education: "The Stepping-Stone for Life"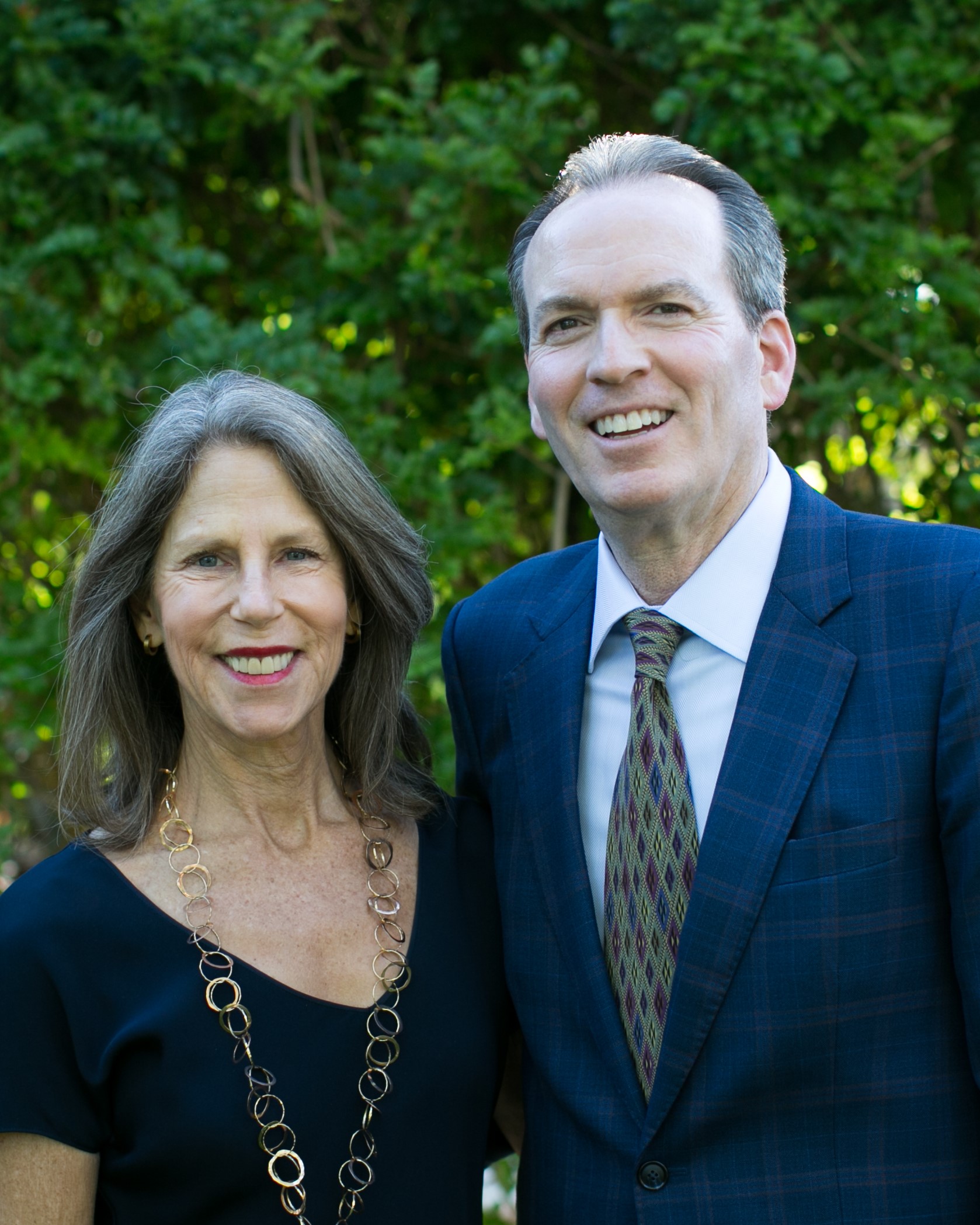 As a child, Jeff Silberman recalls Roger Revelle, Chancellor Herbert York, and other UC San Diego founders visiting with his parents, who were highly involved in supporting the university's initial growth. At the same time, Karen Silberman's grandparents, Anne and Abe Ratner, were among the inaugural donors who launched UC San Diego's Chancellor's Associates. Her parents, Pauline and Stan Foster, were also dedicated benefactors of UC San Diego for more than three decades.
"My parents and my in-laws saw very early on the importance of UC San Diego for our community and the world at large," notes Jeff. "Karen and I are compelled to honor their legacy." Karen adds, "For the last 20 years of my mother's life, I heard many, many times, 'Education is the single greatest opportunity a human being can ever have given to them.'"
Extending their family's fifty-year tradition of philanthropy, the couple made history in 2017 by pledging a $1 million match of eligible contributions to Chancellor's Associates — the largest gift ever given to the program. Their Inspiration Challenge has profoundly expanded funding for the Chancellor's Associates Scholarship, which provides access for talented local students (many from underserved communities) to attain education of the highest caliber at UC San Diego.
Jeff and Karen's dedication, insight, and kindness embody their commitment to education and inspire the community. Their support for the Chancellor's Associates Scholarship reinforces their belief that "Education is the most important gift you can give. It is the stepping-stone for life."