Meet Our Council
Our council members are active ambassadors for Chancellor's Associates, expanding our network at home and abroad. Through thoughtful leadership, they establish a culture of collaborative philanthropy, to address UC San Diego's critical priorities and advance Chancellor Pradeep K. Khosla's vision for academic excellence.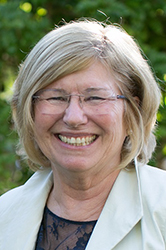 There is a bond between Sandra Timmons and UC San Diego that goes back to those rigorous years as a Revelle College psychology major/math minor. But it may have been cemented on the intramural softball team where she met Richard Sandstrom, who would become her lifelong teammate. Sandy was an undergraduate, and Rick had recently earned a degree in engineering and was starting on his PhD.
"Rick and I have been supporting UC San Diego for 25 years," says Sandy, "beginning with small donations to the library and chancellor's fund." Together with Richard's company, Cymer, their combined giving progressed into establishing an engineering chair, and they have also founded graduate fellowships and undergraduate scholarships; supported the launch of the Center of Interdisciplinary Science for Art, Architecture, and Archaeology; and backed other projects on campus. Most recently the couple provided endowment funding for the Richard L. Sandstrom Graduate Fellowship in Engineering and developed the Timmstrom Scholars initiative as part of the Chancellor's Associates Scholarship fund.
Sandy has worked as a producer / writer and video consultant for both corporate and educational clients. As a member of the KPBS-TV staff, she produced public-affairs programs and was a location director for
Nightly Business Report.
As owner of Video Applications for Education and Training, Sandy produced videoconferences, documentaries, and instructional videos and developed interactive educational computer games and Internet products. With the California State University Office of the Chancellor, she created dissemination programs for the National Science Foundation, aimed at heightening participation of minorities and women in math and science and increasing graduation rates of minority and students from underserved communities. Sandy produced continuing-education videoconference programs for the American Chemical Society, Institute of Electrical and Electronic Engineers (IEEE), and the State Bar of California. She also drew on her production background to serve as stage manager of nonprofit organizations for youth and adult actors, such as Coast Kids Theatre / Star Theatre in Oceanside.
Sandy has always had an active role in San Diego's nonprofit community, having worked with the San Diego Children's Choir, the Girl Scouts, PTAs, and public school districts. Currently, in addition to serving on the UC San Diego Foundation board of trustees, Sandy is a member of the KPBS Advisory Board and the San Diego Social Venture Partners board of directors, and she chairs the San Diego Children's Choir board of directors.
Sandy and Rick have two children: Greg, who is a graduate of Harvey Mudd College and now works in the technology sector in the Bay Area, and Jenna, who earned a UC San Diego double degree in history and literature and is now a PhD candidate in medieval history at the University of Chicago.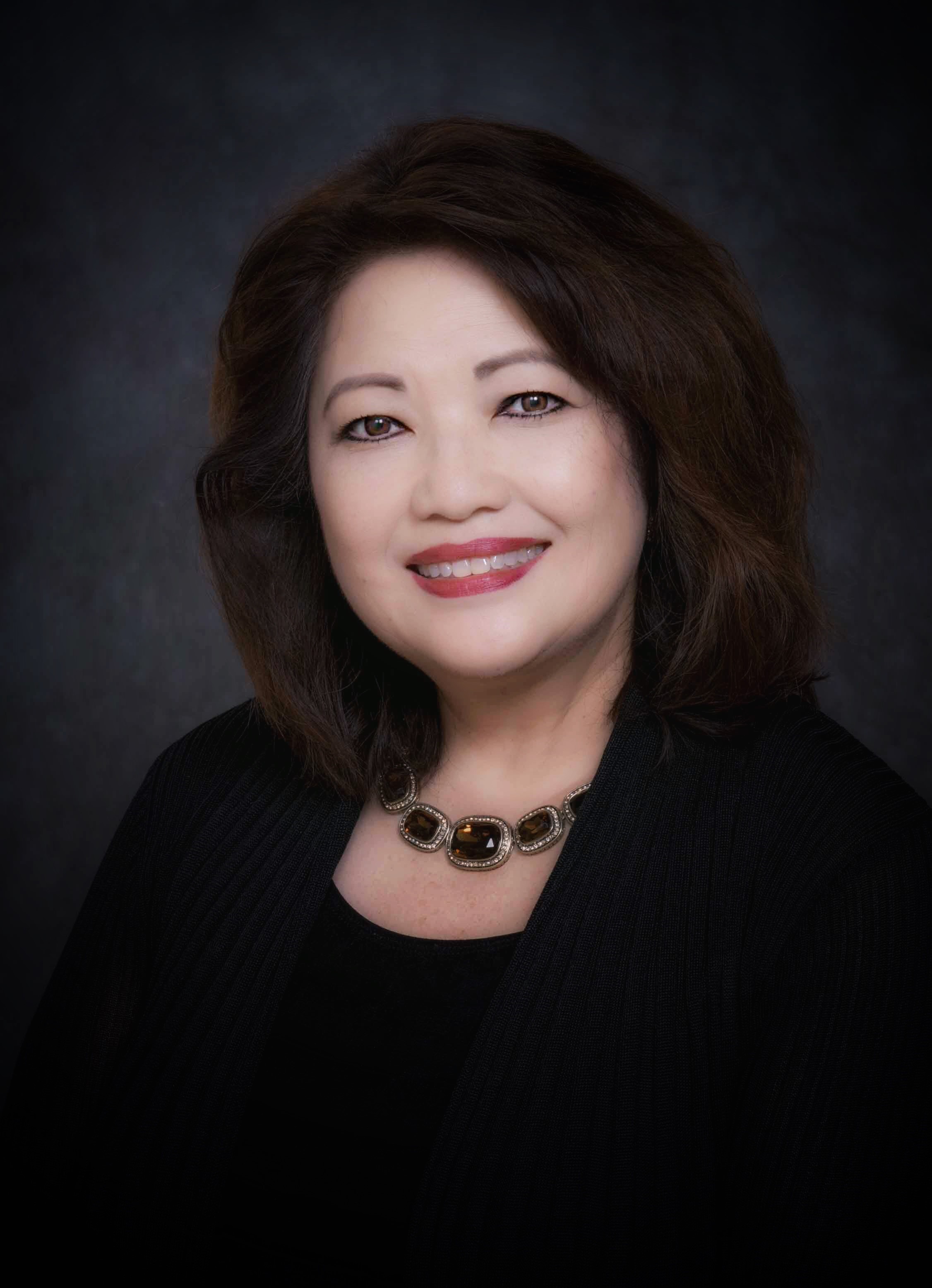 Jerrilyn Malana is a distinguished attorney and community leader.  She is a "citizen lawyer" who has dedicated her career to helping others.  Jerrilyn is a past President of the UC San Diego Alumni Association, which represents the voice of 200,000 alums around the globe.  She currently serves as a Trustee on the UC San Diego Foundation Board. 
Jerrilyn was inducted into the San Diego County Women's Hall of Fame as a "Trailblazer" in 2018.  She currently serves as Chief Deputy District Attorney for Human Resources with the San Diego County District Attorney's Office.  Prior to joining the DA's Office, Jerrilyn spent more than 16 years as an Employment Law attorney and shareholder with the global employment law firm of Littler Mendelson.
She was the first Asian Pacific American attorney to serve as President of the San Diego County Bar Association, which is the region's oldest and largest legal organization with approximately 10,000 members. She was named a "Trailblazer" by the National Asian Pacific American Bar Association.  Jerrilyn is a member of the California Civic Learning Partnership for San Diego County, which seeks to improve civics education in grades K to 12.  She also serves as Chair of the Civic Engagement & Outreach Committee for the California Lawyers Association.  She has served on multiple other boards and committees both locally and nationally over the course of her career.  Jerrilyn has received numerous accolades including the Community Legacy Award from Pacific Arts Movement, and the Community Service Award from Lawyers Club of San Diego.  Jerrilyn was honored as one of the "100 Most Influential Filipina Women in the World" by the Filipina Women's Network. While in private practice, Jerrilyn was recognized on many lists including "The Best Lawyers in America" and "Super Lawyer for Employment and Labor Law." 
She received a BA in Psychology from the University of California San Diego; MBA from Chaminade University; and JD, magna cum laude, from California Western School of Law.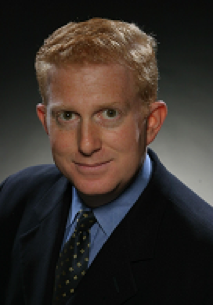 Jonathan Asch has more than 15 years of experience as an associate broker with Ascent Real Estate, providing residential and investment real-estate expertise in communities throughout San Diego.
Jonathan received his BA in political science from UC San Diego, in 1994, and his JD from the University of San Diego School of Law, in 1997. A proud Triton, he is a lifetime member of UC San Diego's alumni association, and he has been a Chancellor's Associate since 2016.
His undergraduate experience with the University of California Washington Center (UCDC) program, as a White House intern during the Clinton Administration, instilled in him a strong desire to make a difference and spurred his multiyear career as a political consultant and volunteer for local, statewide, and national campaigns. After joining the State Bar of California in 1997, Jonathan had a successful legal and consulting career focused on
health-care
management and technology, in New York and Cambridge, before returning to San Diego to join the local real-estate community.
Supporting local causes as varied as the United Jewish Federation and Moores Cancer Center at UC San Diego Health, Jonathan has served on numerous community and nonprofit committees, providing his expertise and knowledge of the region.
He and his wife, Gillian, reside in the Bay Park community of San Diego, with their son, Aaron.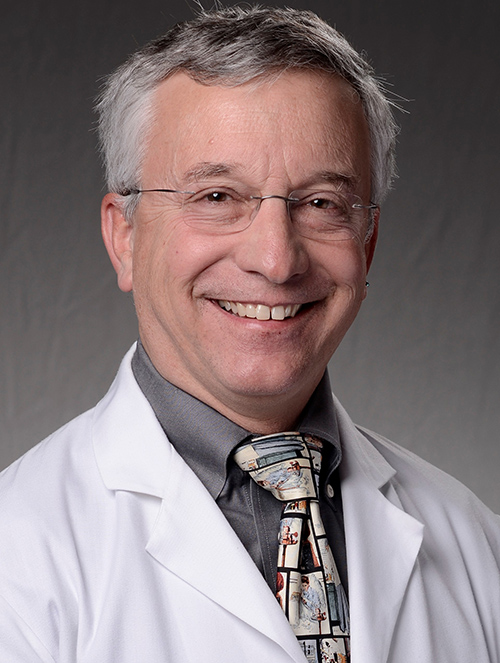 Dr. Buccigrossi is board certified in internal medicine and geriatrics, with interests in HIV, Anticoagulation, and Altitude Medicine. His medical school thesis was on acute mountain sickness, doing research in the Himalayas of Nepal in the shadow of Mount Everest. Past administrative responsibilities at Kaiser Permanente San Diego include Service Line Leader and Physician Director for Quality, Director of Radiology Utilization, Director of Anticoagulation Services and as attending physician for residents on the inpatient medical services. He was a principal investigator in San Diego for the BRIDGE trial.  Twice voted Internist of the Year by his peers at Kaiser Permanente San Diego, he is also a Fellow of the American College of Physicians.  Long hair and being a lead guitarist for a rock n' roll band is long in the past, but wilderness travel still excites David, with his next expedition being five weeks in Bhutan.  He is currently partner emeritus of the Southern California Permanente Medical Group and Regional Physician Director of Imaging Consultation for Diagnostic Excellence, a truly unique initiative which succeeds in achieving the Triple Aim of Quality, Access, and Affordability.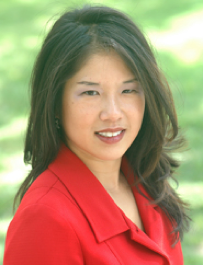 Since 2002, Sandra Chong has served as assistant general counsel at San Diego Unified School District, the second largest school district in California and the eighth largest in the nation. Prior to that, she worked in two civil-litigation law firms in San Diego. Sandra has also been a legal instructor at UC San Diego Extension, UC Irvine Extension, Mira Costa Community College Community Services, and Cal State San Marcos Extended Studies, and she conducts law seminars.
She was honored with
San Diego Metropolitan
's "40 under 40" award in 2007, as a top young business and civic leader, and she was named attorney of the year by Pan Asian Lawyers of San Diego in 2013.
Sandra graduated from UC San Diego in 1994, with a BA in political science and a BA in economics, having received the Sanford Lakoff Award (for best senior honors thesis in the political-science department) and the UC Undergraduate Research Award.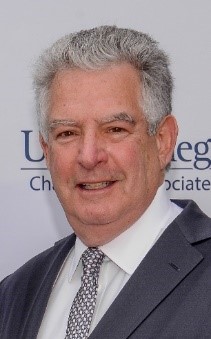 Stanley Faer is a current member of the Chancellor's Community Advisory Board, which advocates for UC San Diego with specific emphasis on the university's civic role. He has also been a member of Chancellor's Associates since 2007 and has also chaired the program's Faculty Excellence Awards selection committee.
As a member of UC San Diego Extension's Osher Lifelong Learning Institute (an academic program for adults over 50), Stanley served three terms as president and two years as treasurer.
He is the community chair of the Moores Cancer Center Patient and Family Advisory Council, for UC San Diego Health, and he was a member of the Geisel Library advisory board. He has also participated on numerous boards outside of UC San Diego, including for the Directors Guild of America.
Stanley was employed by CBS Television for over 40 years, first in management, then as an assistant director. Additionally, he was a freelance director with his own production company. He is a recipient of an Emmy Award and the Directors Guild of America Franklin J. Schaffner Lifetime Achievement Award.
Jim Kaplan is the chief engineer for Command Control Communications Intelligence Surveillance and Reconnaissance (C4ISR) at Lockheed Martin's Rotary and Mission Systems, with technical responsibility for an $800M portfolio. Previously, he was the director of systems engineering for the C4 and underseas systems portfolio, with responsibility for 1,900 engineers. 
In his 34 years with the corporation, Jim has also worked at Lockheed Martin Aeronautics, in airborne reconnaissance, including advancement of the venerable U-2 reconnaissance aircraft. Earlier in his career, Jim assisted with the F-117, space-station, and satellite programs.
He has a BA in computer science from UC San Diego and an MS in system architecture and engineering from the University of Southern California. He resides in San Diego and enjoys running, music (especially piano), and cooking.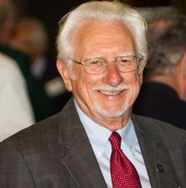 Wayne Kennedy joined the University of California's Office of the President as Senior Vice President for Business and Finance in July 1993 and served in that capacity until retiring, in September 2000.
A nationally recognized expert in issues related to the financing of research universities and medical education, Wayne was the vice chancellor for administration at UC San Diego, for eight years. His professional activities included past and present membership on numerous boards and committees dealing with technology transfer, government relations, grant and contract policies, private fund raising, and medical education administration.
He is also the author and co-author of numerous papers and statements delivered before governmental bodies and various professional and academic organizations. He has been a member of Chancellor's Associates since 2001.
Wayne received a BS from the University of Maryland.