Meet Our Council
Our council members are active ambassadors for Chancellor's Associates, expanding our network at home and abroad. Through thoughtful leadership, they establish a culture of collaborative philanthropy, to address UC San Diego's critical priorities and advance Chancellor Pradeep K. Khosla's vision for academic excellence.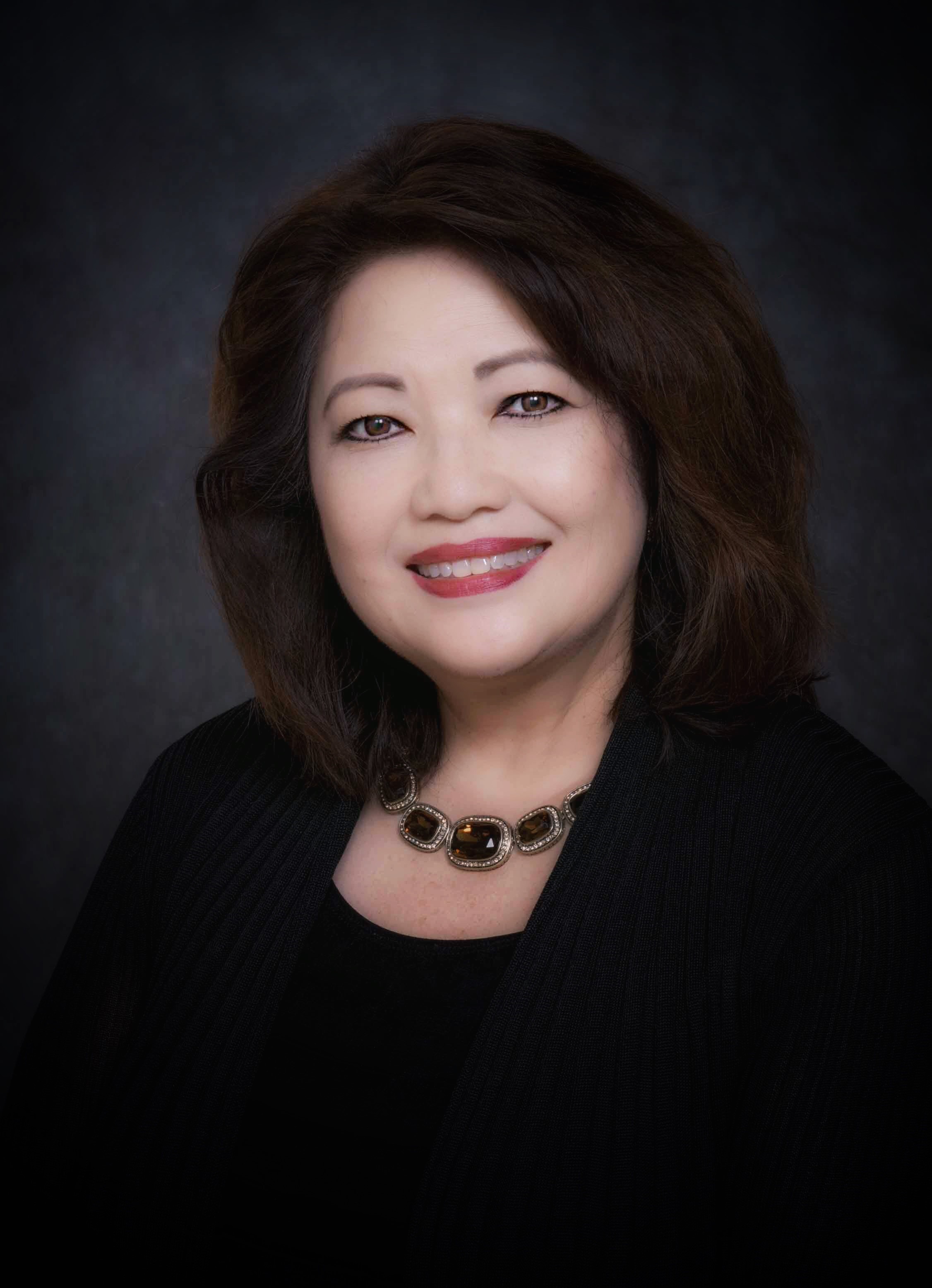 Jerrilyn Malana is a distinguished attorney and community leader. She is a "citizen lawyer" who has dedicated her career to helping others. Jerrilyn is a past President of the UC San Diego Alumni Association, which represents the voice of 200,000 alums around the globe. She currently serves as a Trustee on the UC San Diego Foundation Board.
Jerrilyn was inducted into the San Diego County Women's Hall of Fame as a "Trailblazer" in 2018. She currently serves as Chief Deputy District Attorney for Human Resources with the San Diego County District Attorney's Office. Prior to joining the DA's Office, Jerrilyn spent more than 16 years as an Employment Law attorney and shareholder with the global employment law firm of Littler Mendelson.
She was the first Asian Pacific American attorney to serve as President of the San Diego County Bar Association, which is the region's oldest and largest legal organization with approximately 10,000 members. She was named a "Trailblazer" by the National Asian Pacific American Bar Association. Jerrilyn is a member of the California Civic Learning Partnership for San Diego County, which seeks to improve civics education in grades K to 12. She also serves as Chair of the Civic Engagement & Outreach Committee for the California Lawyers Association. She has served on multiple other boards and committees both locally and nationally over the course of her career. Jerrilyn has received numerous accolades including the Community Legacy Award from Pacific Arts Movement, and the Community Service Award from Lawyers Club of San Diego. Jerrilyn was honored as one of the "100 Most Influential Filipina Women in the World" by the Filipina Women's Network. While in private practice, Jerrilyn was recognized on many lists including "The Best Lawyers in America" and "Super Lawyer for Employment and Labor Law." 
She received a BA in Psychology from the University of California San Diego; MBA from Chaminade University; and JD, magna cum laude, from California Western School of Law.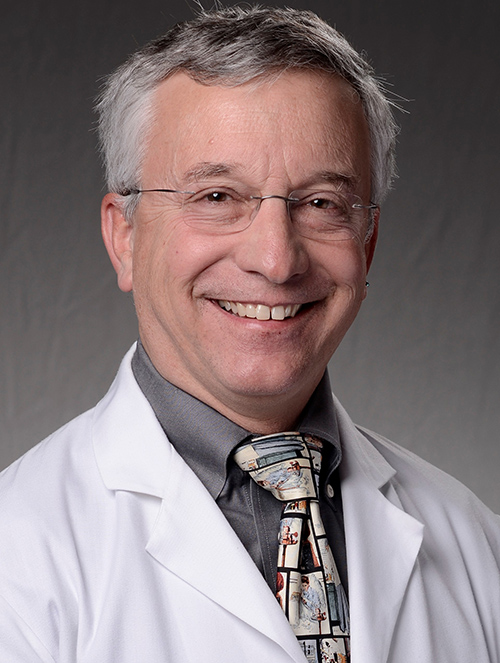 Dr. Buccigrossi is board certified in internal medicine and geriatrics, with interests in HIV, Anticoagulation, and Altitude Medicine. His medical school thesis was on acute mountain sickness, doing research in the Himalayas of Nepal in the shadow of Mount Everest.
Past administrative responsibilities at Kaiser Permanente San Diego include Service Line Leader and Physician Director for Quality, Director of Radiology Utilization, Director of Anticoagulation Services and as attending physician for residents on the inpatient medical services. He was a principal investigator in San Diego for the BRIDGE trial.
Twice voted Internist of the Year by his peers at Kaiser Permanente San Diego, he is also a Fellow of the American College of Physicians.  Long hair and being a lead guitarist for a rock n' roll band is long in the past, but wilderness travel still excites David, with his next expedition being five weeks in Bhutan.
He is currently partner emeritus of the Southern California Permanente Medical Group and Regional Physician Director of Imaging Consultation for Diagnostic Excellence, a truly unique initiative which succeeds in achieving the Triple Aim of Quality, Access, and Affordability.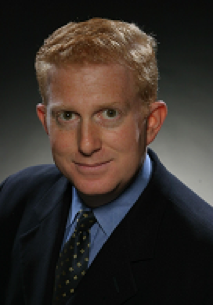 Jonathan Asch has more than 15 years of experience as an associate broker with Ascent Real Estate, providing residential and investment real-estate expertise in communities throughout San Diego.
Jonathan received his BA in political science from UC San Diego, in 1994, and his JD from the University of San Diego School of Law, in 1997. A proud Triton, he is a lifetime member of UC San Diego's alumni association, and he has been a Chancellor's Associate since 2016.
His undergraduate experience with the University of California Washington Center (UCDC) program, as a White House intern during the Clinton Administration, instilled in him a strong desire to make a difference and spurred his multiyear career as a political consultant and volunteer for local, statewide, and national campaigns. After joining the State Bar of California in 1997, Jonathan had a successful legal and consulting career focused on
health-care
management and technology, in New York and Cambridge, before returning to San Diego to join the local real-estate community.
Supporting local causes as varied as the United Jewish Federation and Moores Cancer Center at UC San Diego Health, Jonathan has served on numerous community and nonprofit committees, providing his expertise and knowledge of the region.
He and his wife, Gillian, reside in the Bay Park community of San Diego, with their son, Aaron.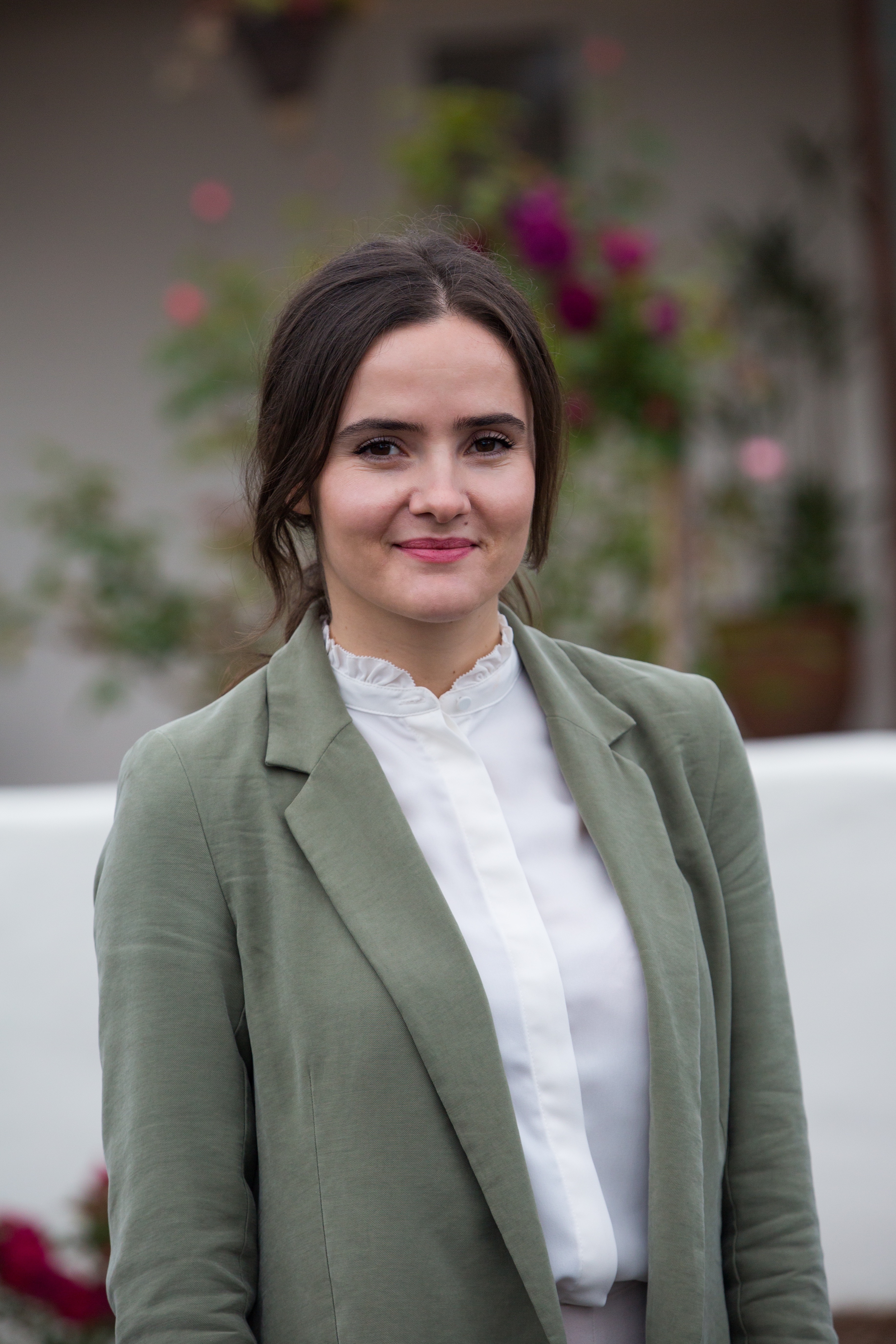 Albana Bakaj received a Bachelors of Arts in International Studies - Political Science from the University of California San Diego in 2020. As a transfer student from San Diego City College, upon admission to UC San Diego she received the Paula and Brian Powers Chancellor's Associates Scholarship.
As a first generation college student, who emigrated from Albania, Albana understood the importance of having support in navigating a complex university system; that is why she decided to become a CASP peer mentor for first year transfer students. She also joined the Chancellor's Associates team as a Development Assistant. Among her many contributions while in the position, she created innovative ways to conduct student outreach and helped engage CASP scholars with Chancellor's Associates donors through individual meetings and events.
Albana's experience helping students from underserved communities navigate the university greatly inspired her to continue her work of helping people. She is currently an Immigration Paralegal at Fragomen LLP and is also studying for the LSAT. She plans on attending law school in the future.
Fun Facts: Albana is a cryptocurrency investor, CrossFit athlete and a pug mother. She currently resides in Washington, D.C.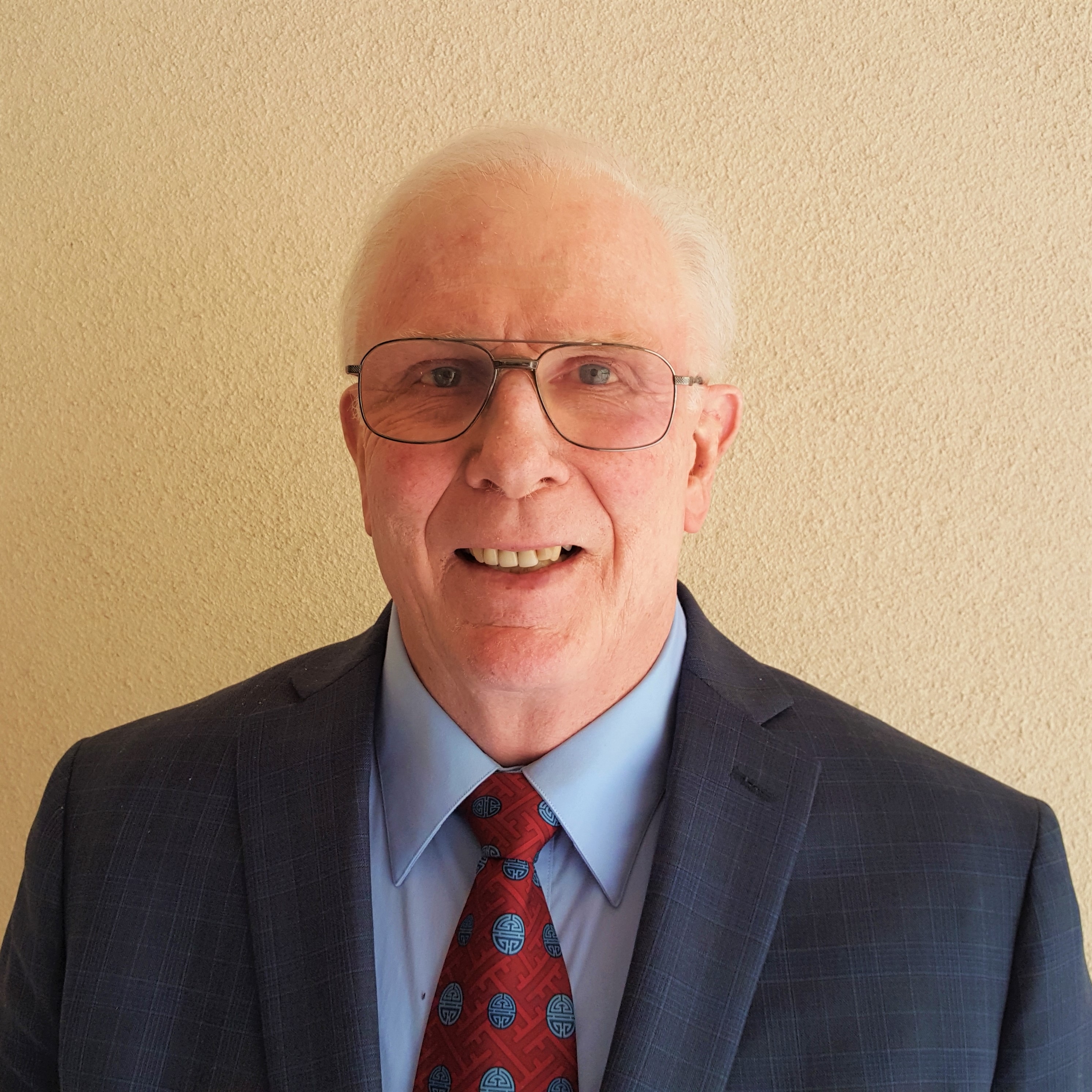 Tom Dillon retired as Group Senior Vice President from Science Applications International Corporation after 18 years where he led 15 diverse business units that focused on the company's most advanced technologies and applications. During the Carter and Reagan Administrations, and before relocating to California, he was a presidential appointee responsible for a $4B/year Department of Energy (DoE) civilian nuclear research program. Prior to DoE, Tom was the Deputy Director of the National Institute of Standards and Technology, a 4,000 person National Laboratory operating in Maryland and Colorado.
An active volunteer, Tom has been involved with several UC San Diego councils and boards including the Dean's Advisory Council for UC San Diego Engineering, the Sulpizio Cardiovascular Center Board, and the Dean's Advisory Board for the UC San Diego Skaggs School of Pharmacy. He has also lent his leadership to countless organizations and non-profits including the Reuben H. Fleet Science Center, San Diego Science Alliance, Classroom of the Future Foundation, San Diego Zoo, Asian Arts Council of the San Diego Art Museum, and Water for Africa.
Tom received a PhD in Chemistry and Physics from the University of Colorado in 1969 and an AB from Harvard College in 1966. He was born and raised in a suburb of New York City. He and his wife, Carol, have two children: Dan Dillon and Kate Levin, and two grandchildren: Lucas Levin and Stella Dillon.
Jim Kaplan is the chief engineer for 21st Century Warfighting Demonstrations & Prototypes at Lockheed Martin Corporation.  In his 37 years with the corporation, Jim has also worked on national defense systems as well as fixed and rotary wing aircraft, including advancement of the venerable U-2 aircraft. Earlier in his career, Jim assisted with the F-117, space-station, and satellite programs.

He has a BA in computer science from UC San Diego and an MS in system architecture and engineering from the University of Southern California. He resides in San Diego and enjoys running, music (especially piano), and cooking.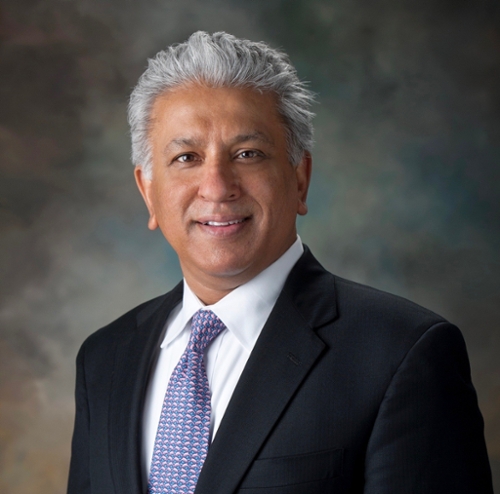 Kanwal Mahal retired in 2019 from Lockheed Martin, a global security and aerospace company, after 24 years of service. He served in leadership roles as a Program Management Director and Chief Engineer conducting design and development, integration and sustainment of advanced technology systems, including spacecraft, combat jets and mobility aircraft. He also worked at Pratt & Whitney and Hughes Aircraft Company in software engineering roles for 10 years.
Kanwal holds a Bachelor of Science in Mechanical Engineering from The Illinois Institute of Technology, Chicago and an Aerospace and Defense MBA from The University of Tennessee, Knoxville. 
A private pilot, an open water swimmer, a yoga practitioner & a certified yoga instructor, Kanwal is married to Diane Alpaio, a screenwriter, and they reside in La Jolla, California.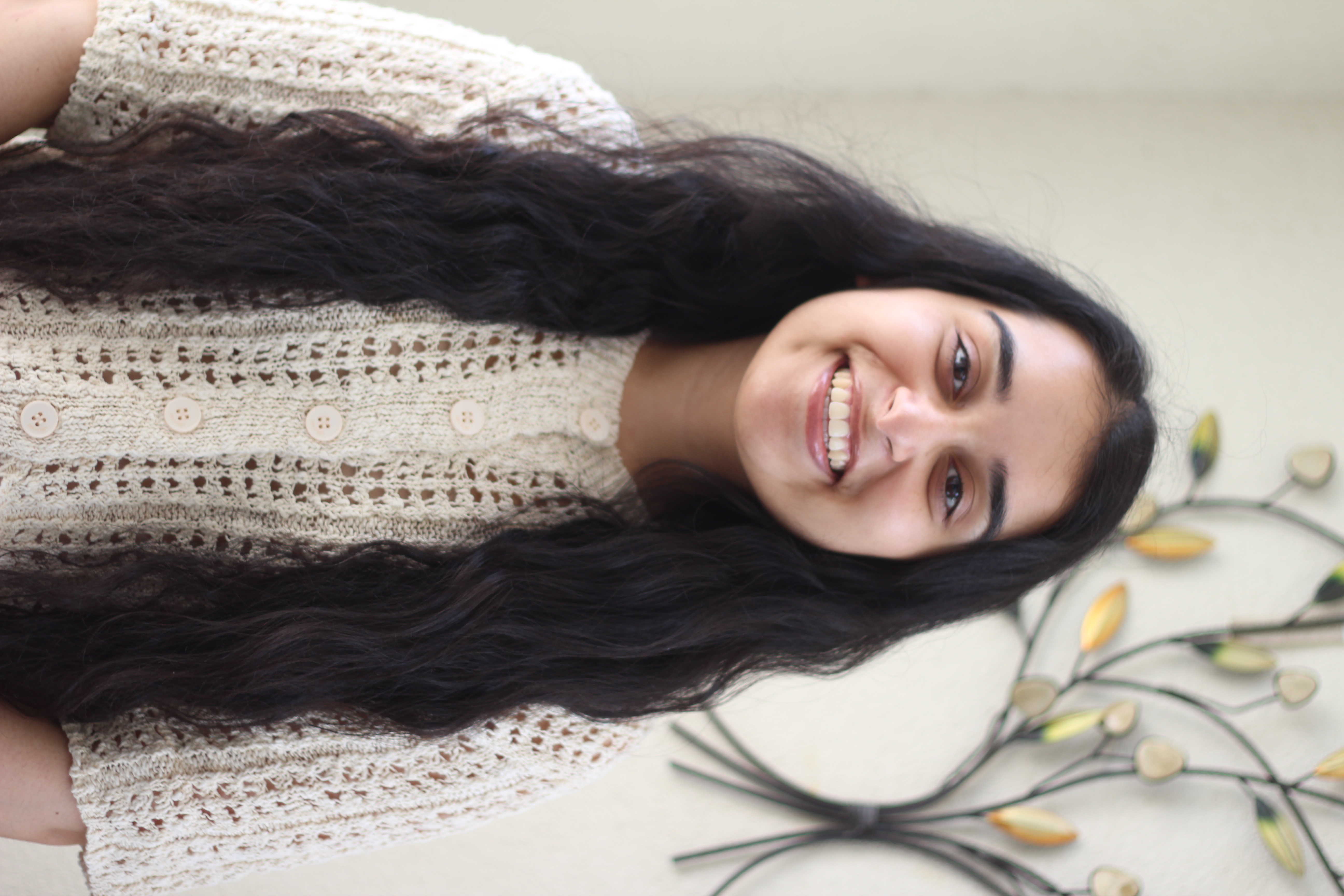 Gujri Singh received her Bachelor of Science degree in Mathematics-Computer Science from UC San Diego in 2020. She is currently a software engineer at Viasat, a global communications company based in Carlsbad, California. Gujri is also a member of the UC San Diego GOLD Steering Committee where she works with other UCSD alumni to create meaningful engagement opportunities for alumni.
During her time at UC San Diego, she was an active volunteer with multiple organizations that work with underserved communities such as the International Rescue Committee, The Preuss School UCSD, and Project BELL. While volunteering at these organizations Gujri mentored and tutored low-income students in the San Diego area and taught digital literacy classes to newly arrived refugees and asylees. She is interested in promoting diverse identities and experiences in the field of STEM and continues to work with the Women in Tech organization at Viasat.
Gujri currently resides in San Jose and enjoys reading about the latest fashion trends, finding local coffee shops, and teaching Indian classical music in her free time.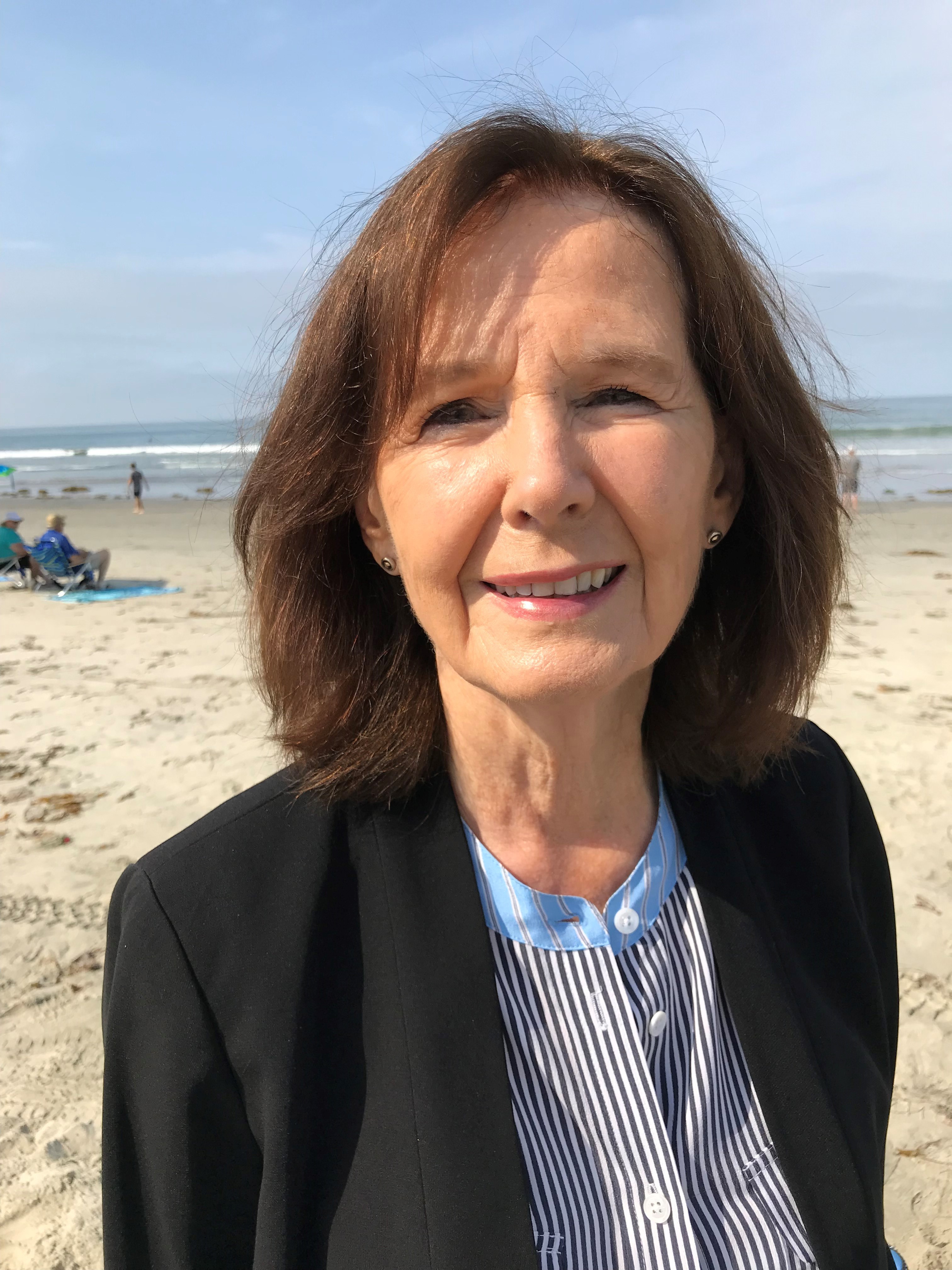 Caroleen Williams has held senior positions in the United States Senate and House of Representatives for over 20 years; including that of chief of staff of congressional committees. She also served as a Foreign Service Officer with the Department of State, earning a Superior Honor Award and a Secretary's Commendation for Outstanding Service.
While growing up in Bountiful, Utah, Caroleen occasionally read the obituary section of the local newspaper, thinking she most hoped for herself an interesting life. She considers herself fortunate to have been able to build a career path that embraced her many interests in such subjects as political science, medical research, international affairs and community involvement.
Caroleen trained as a medical research technician in the University of Utah's medical school while earning her undergraduate political science degree. While she and her husband later pursued graduate degrees at Stanford, she directed laboratory activities in the medical school's psychiatry department. Eventually moving to Washington, D.C., Caroleen considers herself fortunate as she began yet a new career in the political arena. 
When her husband's health deteriorated, they moved to San Diego where Caroleen began yet another career as the director of government and media relations for local high-tech entities, including the San Diego Supercomputer Center, Booz Allen & Hamilton, and Quasar Federal Systems. On occasional leaves of absence, Caroleen has been assigned by the Organization for Security & Cooperation in Europe (OSCE) to head democracy-building projects in former Communist countries, where she helped establish non-government organizations (NGOs), political parties and independent media groups. She also authored a publication that was funded and is still used by the U.S. Agency for International Development, "How to Influence Public Policy."
Believing in public involvement in her own community, Caroleen served terms on the San Diego Police Review Board, the San Diego Grand Jury and UC San Diego's Stein Institute for Research on Aging. She is currently a member of the San Diego Mayor's Board for International Affairs.